Choosing Goodfellow Flooring for your next renovation or construction project is a wise investment. The Goodfellow Floors product line includes more than 120 options, including Engineered Hardwood, Solid Hardwood, Laminate Flooring, Vinyl Flooring, and Stone-Polymer Composite which are both elegant and durable. As a flooring provider with years of experience, Goodfellow Floors offers a wide variety of styles and features. With Goodfellow Floors, you have the option of gluing, nailing, or floating your flooring, which gives you more options. Since Goodfellow Floors enhances the stability of your home, it can be installed on all levels of your home. Therefore, it reduces structural problems related to settling buildings and increases their value.
Goodfellow Floors: A Brief History
Photos: Goodfellow
The first time George C. Goodfellow entered the lumber industry was in 1898. Goodfellow's first lumber yard was established in Montreal within four short years. The company developed a long-standing relationship by researching and seeking out new markets, such as the automobile industry, which was one of the largest users of wood at the time. A succession of Goodfellow brothers inherited the company in the late 1940s, followed by Charles Goodfellow in the late 1950s and George C in 1970. Richard took over the company in the late 1980s and led it until his retirement in 2014. Richard Goodfellow's son, Patrick, has assumed the role of president. An experienced team of professionals assists him throughout the country. Goodfellow has steadily expanded its customer base and product range over the years, serving customers throughout Canada and around the world. There was a time when the lumber business, particularly hardwoods and timber, was the cornerstone of our industry. The company has maintained its pace and continued to innovate within the industry, despite the changing times. Goodfellow manufactures and distributes a variety of wood products that are environmentally responsible and meet the needs of the market.
The Goodfellow head office in Delson, Quebec, is located on the south shore of Montreal. Here, we have our processing and storage facilities located in a large central yard. With the assistance of our technical specialists, we are able to provide products as well as solutions to our customers. It has been here that Goodfellow's one hundred years of experience have laid the foundation for today's success.
The Mission of Goodfellow Floors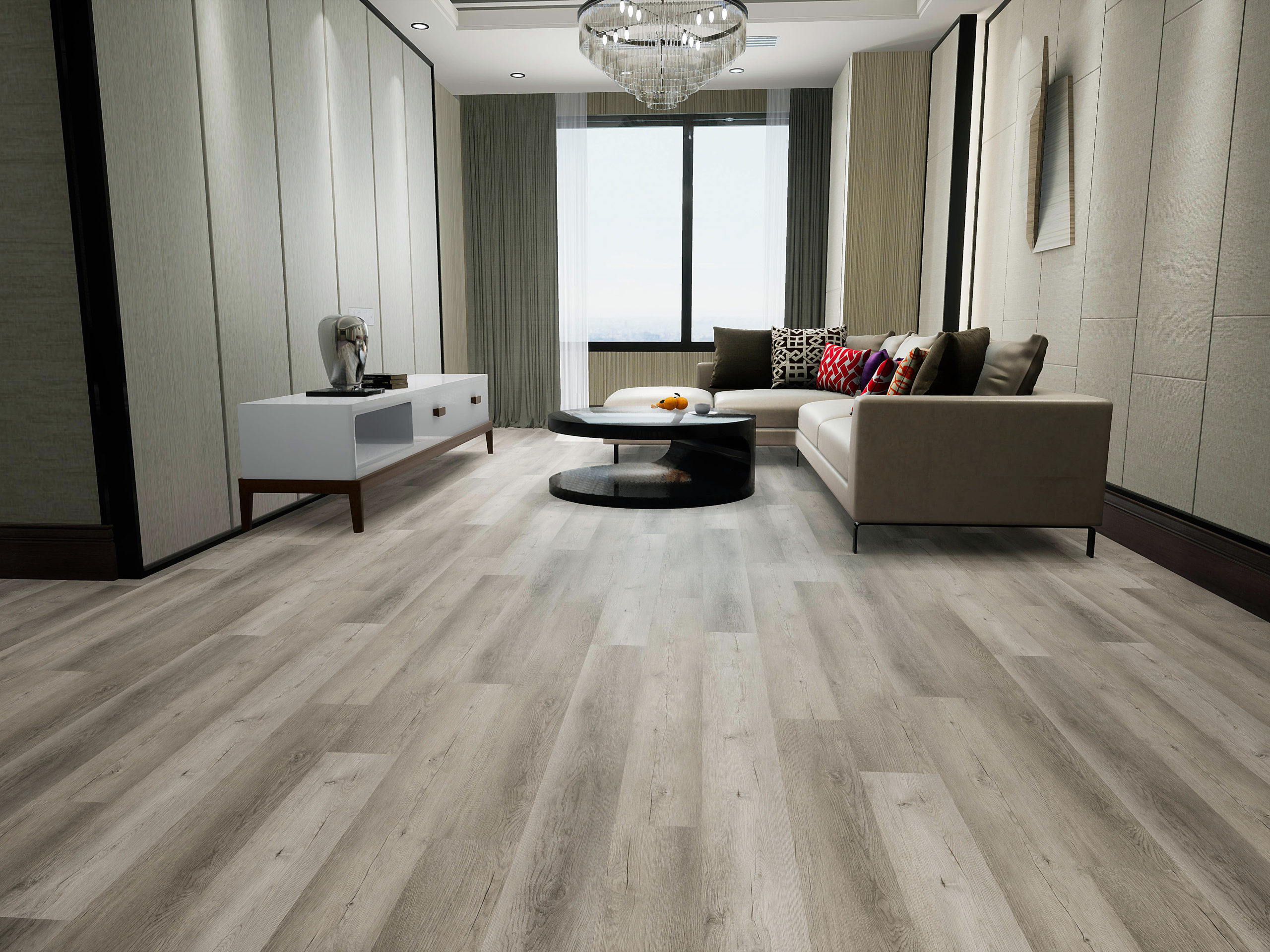 Photos: Goodfellow
As part of its commitment to maintaining the highest standards of quality, Goodfellow Floors has been a leading supplier of exotic woods, Douglas Fir, construction timber, Cedar, Pine, and Hardwoods for many years. Among its product lines are flooring, siding, and decking. Goodfellow also offers a complete line of pressure-treated lumber, glue-laminated wood beams, wood sidings, plywood, and specialty wood panels. Goodfellow Floors also distributes a wide range of products related to wood and construction. The remanufacturing of Goodfellow products takes place in our own facilities, which ensures rapid "Just in Time" deliveries across North America.
At Goodfellow Floors, it is their mission to be "The Wood Specialists". As a company that adapts to customer needs, they have earned a reputation for providing excellent wood products. Goodfellow Floors developed strong working relationships with its customers due to its expertise and flexibility. They strictly control every stage of the processing of raw wood into quality lumber products. The process includes selection, drying, processing, pressure treating, packaging, and delivery of the finished product. Goodfellow Floors' goal is to meet the needs of its customers at every step of the process. The company was able to meet the exacting requirements of its customers, thanks to the combination of our financial strength, technical expertise, and ability to manage inventory within the supply chain.
Goodfellow Floors Environmental Sustainability
A commitment to environmental responsibility guides GOODFELLOW INC.'s business practices.
As part of its commitment, it will:
Ensure that its business complies with or exceeds all relevant regulatory environmental requirements and adheres to all relevant codes of practice;

Create objectives, targets, and action plans and choose processes, practices, materials, and products that will avoid or control adverse environmental effects;

Assess employee responsibilities and accountabilities for the safety and environmental protection of their work environment;

Ensure that environmental programs, objectives, and targets are monitored and reviewed in order to ensure continuous improvement;

Provide only environmentally responsible forest products for sale;

Distribute a growing variety of ecologically certified products;

Obtain FSC® certification;

The organization is a member of Eco Entreprises Quebec (ÉEQ), Multi-Material Stewardship Manitoba (MMSM), and Stewardship Ontario, which are all Canadian organizations that promote packaging reduction.
Goodfellow Floors Original Engineered Hardwood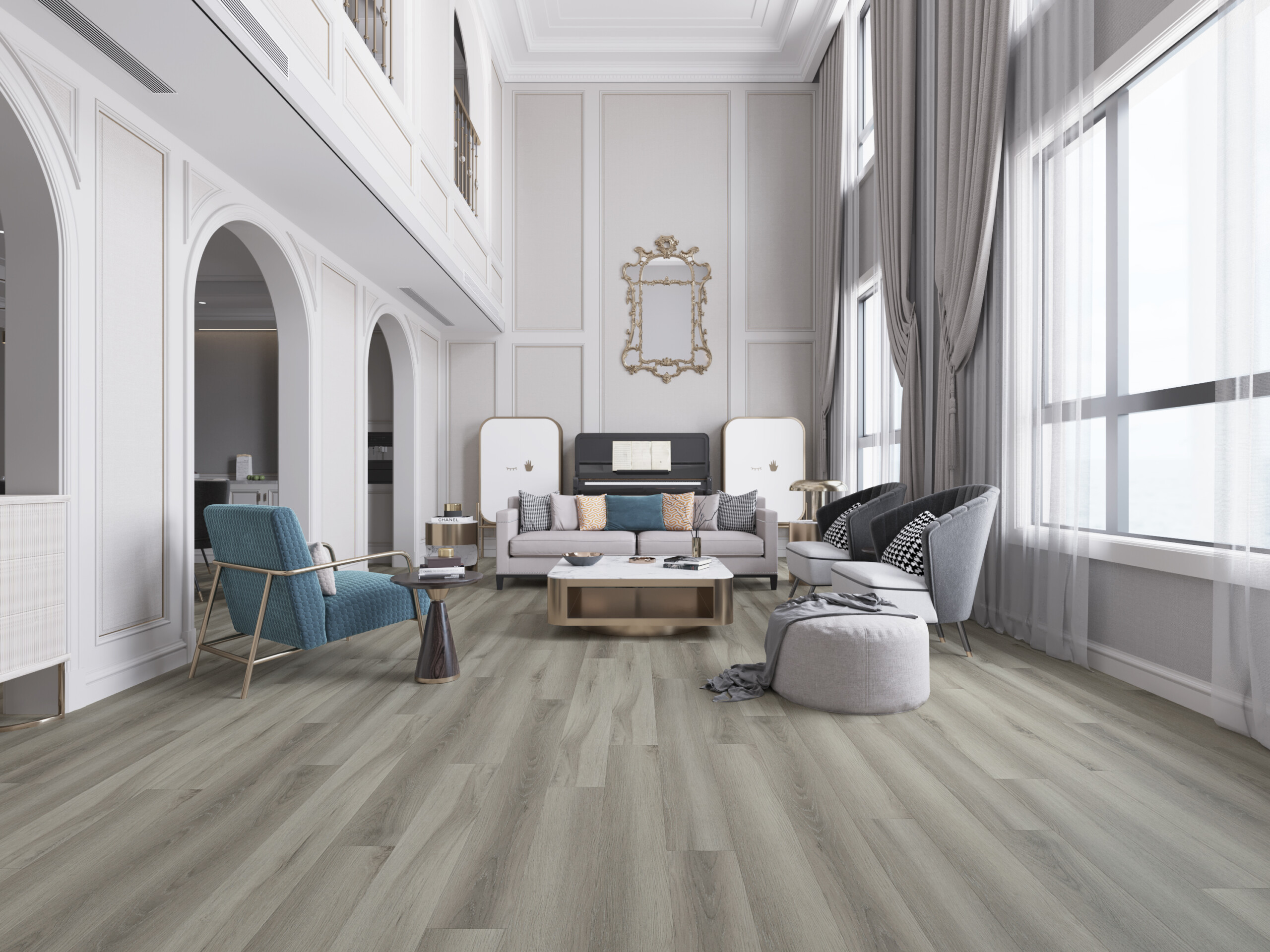 Photos: Goodfellow
Goodfellow Original Engineered Flooring, such as Maple & Red Oak Hardwood, is available in Canada. A variety of installation methods can be used, such as glue, nailing, and floating. Due to its superior stability, Goodfellow Floors Original Engineered Hardwood can be installed on all levels of your home, including concrete slabs.
Goodfellow Floors Engineered Hardwood Features
SUPERIOR SCRATCH RESISTANCE - This finishing process ensures your floor's gloss, as well as its original beauty, will remain intact for a long time.
ANTI-YELLOWING PROTECTION - UV protection prevents the finish from yellowing when exposed to natural or artificial light, and the wood's colour changes are slowed or minimized.
ANTIMICROBIAL TREATMENT - An antimicrobial treatment reduces the risk of mold and microbes spreading on the varnish surface. Providing a clean, healthy environment, this treatment is completely non-toxic.
Click here to check their engineered hardwood flooring collections. 
Goodfellow Floors Laminate Flooring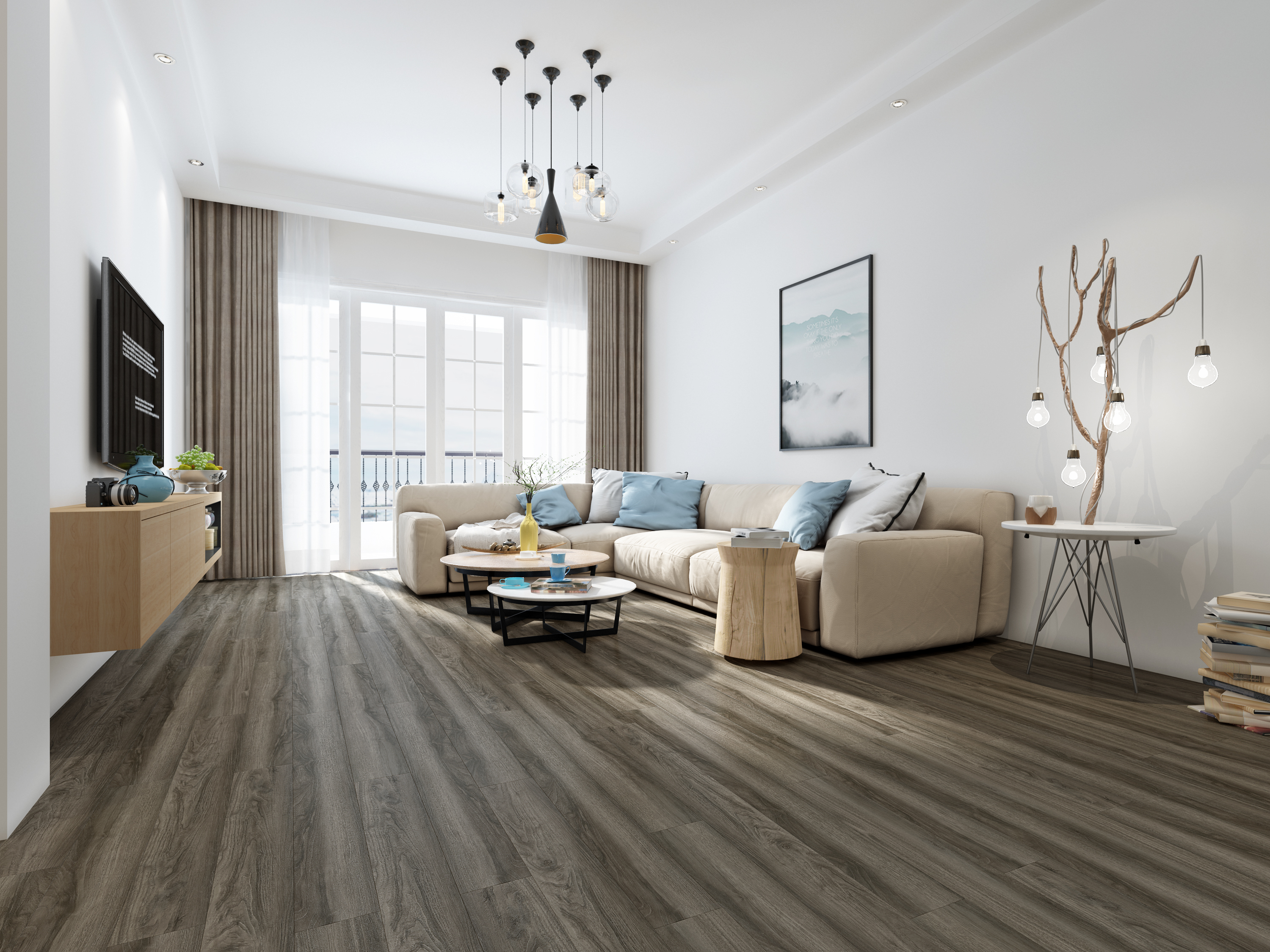 Photos: Goodfellow
Discover a wide selection of species, sizes, colours, and finishes to create a unique ambiance. With their excellent Dreamfloor Classic Collection, Goodfellow Floors stands out from the competition. With its variety of colours and textured finish, this new laminate collection offers a wide range of options. By using the "Drop-Loc" installation system, Dreamfloor Classic's glue-less installation can be easily achieved. There is nothing better than Goodfellow laminate flooring when it comes to durability, durability, and longevity. It is also elegant and sophisticated, which you and your guests are sure to admire and appreciate.
Goodfellow Floors offer a wide range of beautiful and natural laminate flooring products that add warmth and coziness to your home. With its intense colors, natural surface structures, special brilliance, and real hardwood appearance, Goodfellow laminate flooring aims to offer a look that is both authentic and natural.
Click here to check their laminate flooring collections
Goodfellow Floors Worldwide Resources
We maintain large inventories at our Regional Distribution Centers. A number of strategic locations have been established, including Deer Lake, Dartmouth, Moncton, Quebec City, Ottawa, Campbellville, Winnipeg, Saskatoon, Calgary, Edmonton, and Vancouver. These facilities are well positioned to provide prompt service to all regions of Canada as well as the border areas with the United States. We have one of the most modern fleets of trucks in the industry. It is our goal to provide our customers with Curtainside-Trailers that are specially adapted to facilitate the loading and unloading of our products as well as ensure quality delivery in any weather conditions. Moreover, we have distribution centers in the United States and the United Kingdom, which enables us to export and import products on all continents.
Other flooring blog articles you may want to read:
FLOORING MADE BETTER BY TORLYS
CRAFT ARTISAN WOOD FLOOR: DISCOVER EXCELLENT HARDWOOD FLOORS MADE BY HAND
NORTH VANCOUVER HUGE FLOORING SHOWROOM FREE FLOORING SAMPLES