It is important to have good flooring in a beautiful home. As a rule of thumb, you want to choose flooring materials that are durable, functional, and provide you with a comfortable walking experience. An example of this would be vinyl flooring. With the advancements in technology, vinyl flooring manufacturers are now able to produce flooring which can compete on both the texture and appearance levels with other flooring options such as stone, ceramic, and solid wood. In addition to its many advantages, vinyl flooring is also affordable, water-resistant, and easy to maintain.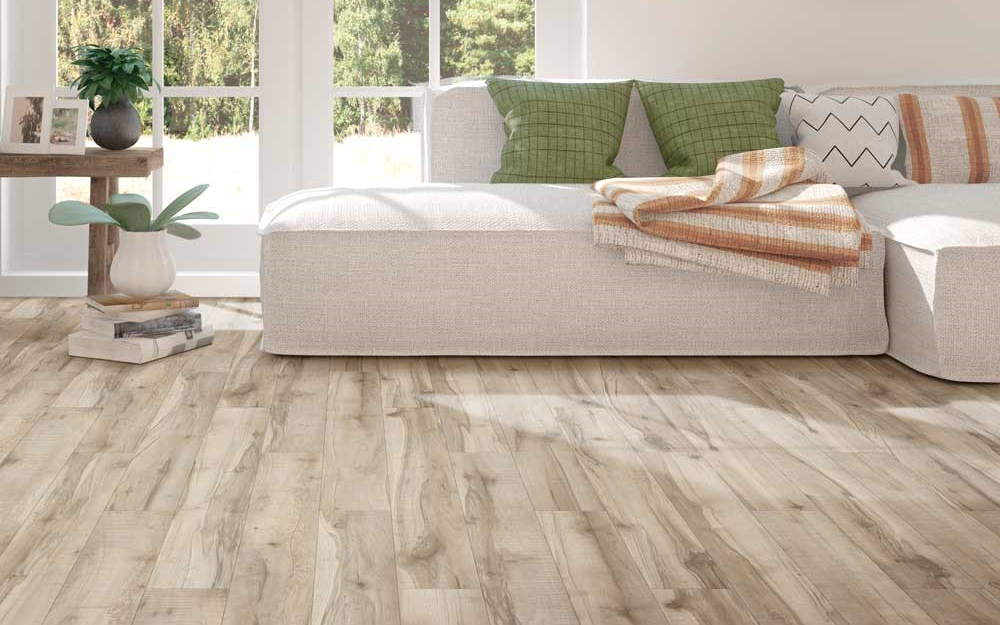 Photo:TheHomeDepot
Is vinyl flooring a good fit for your home? There are a number of important factors that should be considered before making your choice. Let's take a closer look at what they are in order to understand them better.
Consideration Before Installing Vinyl Flooring: The Type of Room
In order to determine whether vinyl flooring is the right choice for your home, ask yourself what kind of room it is going to be installed in. Is there a risk of moisture and humidity in the room, such as that in a bathroom or kitchen? Do you want it for your basement or is it for your garage? In rooms that are frequently exposed to water, vinyl flooring is an ideal option. Therefore, it is a great solution for virtually any room in the house, since it does not need to worry about liquid spills or water damage due to its water resistance. Though, it is still highly recommended to wipe water spillage as soon as possible to maintain its good condition. 
Consideration Before Installing Vinyl Flooring: The Foot Traffic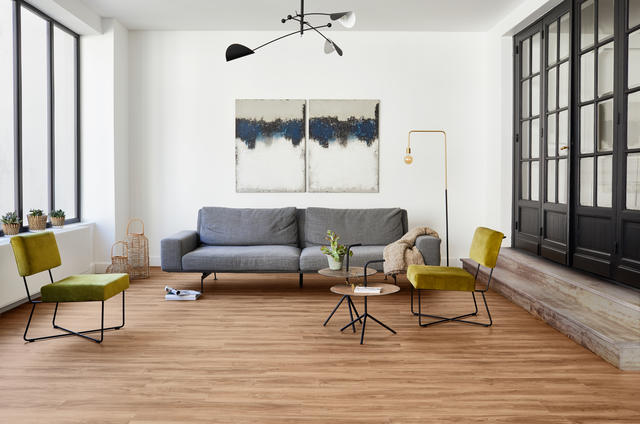 Photo: Tarkett
Consider the amount of foot traffic in the area of the home in question when deciding whether to install vinyl flooring. Foot traffic should be considered when determining the use of a room. Choosing vinyl flooring with a high wear layer is the best choice for rooms that experience heavy foot traffic. When choosing vinyl flooring for a room with little traffic, thickness and wear layer are not important factors. The durability of vinyl flooring makes it a good choice for areas that receive a lot of traffic because of its ability to resist significant wear and tear. There are different thicknesses of vinyl flooring, so it's important to determine how much protection you'll need.
Consideration Before Installing Vinyl Flooring: The Environment
There are a few situations in which vinyl flooring does not hold up despite its reputation for durability. The material is not particularly suitable for heavy loads, for example, so you would be wise to avoid installing it in a location where large equipment may be present.
Keep vinyl flooring away from anything that might damage its surface, including sharp objects. Never pull a refrigerator over a vinyl floor, it will damage the surface. Too much weight on small wheels are dangerous on most flooring, but it will certainly leave a mark or a permanent groove on all types of vinyl flooring. You'll also want to avoid installing vinyl flooring outdoors or in a space that mixes indoors and outdoors (this is an indoor product) but also due to the fact that some vinyl flooring's colour can fade when exposed to too much sunlight over a long period of time.
Consideration Before Installing Vinyl Flooring: The Current Floor
Photo: FlooringAmerica
It is easier to apply vinyl to some surfaces than to others, and it works best when applied to smooth surfaces that already exist. The installation of vinyl over a floor with pre-existing flaws, such as an old hardwood floor, can present a challenge, since these flaws will appear beneath the new vinyl floor, resulting in an uneven surface. A level subfloor is vital for all vinyl flooring installations.
Most manufacturers recommend that vinyl flooring not be installed over more than one layer of vinyl, since flaws in the material will gradually show through. As with vinyl, concrete can be installed over vinyl, but the integrity of the floor may be compromised. Most often, it is best to add a layer of well-sanded plywood between your current flooring and your new vinyl flooring in order to provide a more uniform appearance and better feel underfoot.
Consideration Before Installing Vinyl Flooring: The Comfort
With vinyl flooring, there are a couple of things you need to consider in terms of your floor's comfort.
Thickness - Vinyl with a thicker thickness feels softer underfoot. You might feel as if you are walking on your subfloor if you install thinner vinyl on it.

Underlayment - It is also possible to choose vinyl underlayment when installing click-lock plank vinyl flooring. You may also choose vinyl flooring that has an attached underlayment. When the floor is installed over a concrete subfloor, it will have a negative impact on its softness. Attached underlayments can eliminate the need to purchase separate underlayments.
When it comes to flooring options, vinyl flooring is an affordable, versatile, and durable option. You will need to consider which type of vinyl flooring is most suitable for your home as well as which areas would be best suited for vinyl flooring.
Other flooring blog articles you may want to read:
BEST BUY VINYL FLOORING | COMPTON SPC VINYL
GOODFELLOW FLOORS: EXCEEDING YOUR FLOORING EXPECTATIONS
LAMINATE, VINYL, AND ENGINEERED HARDWOOD FLOORING OPTIONS: WHAT MAKES THEM DIFFERENT?