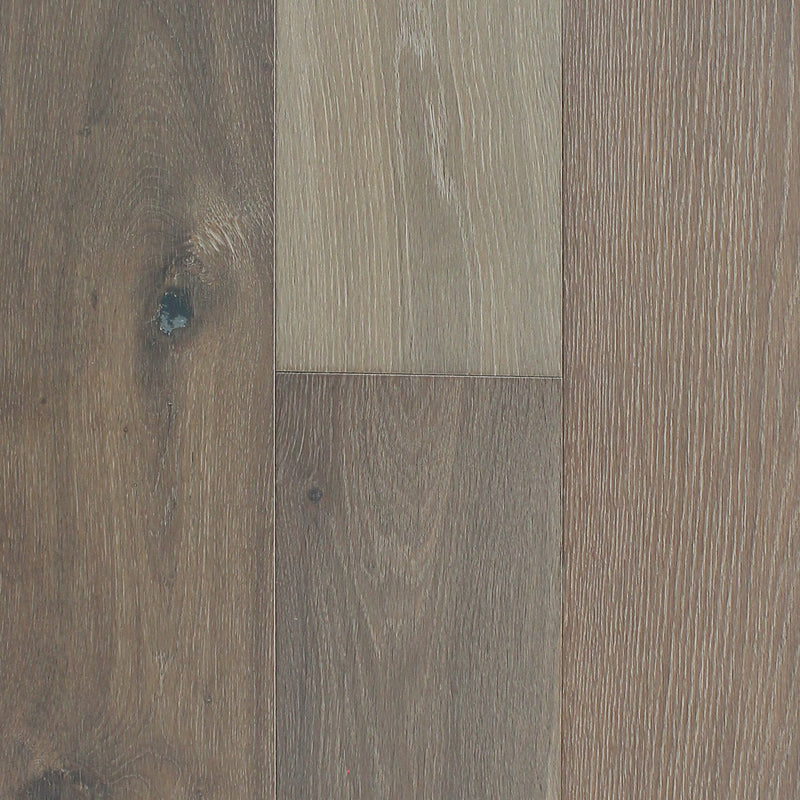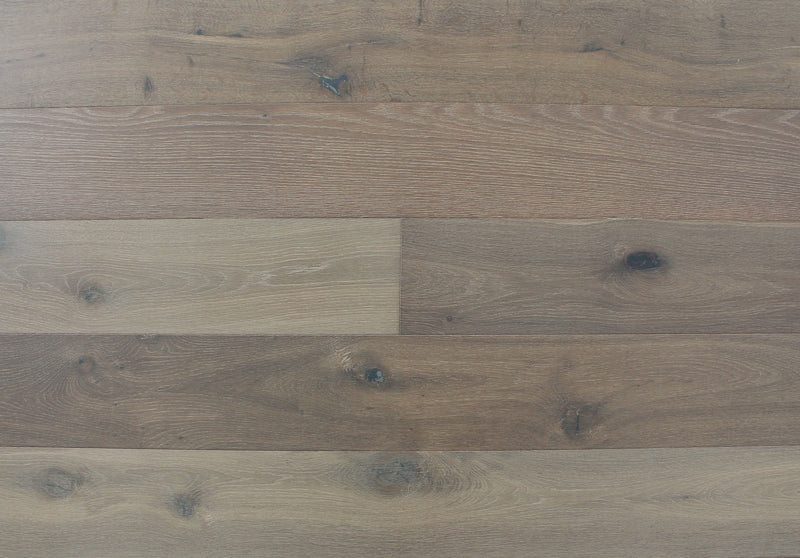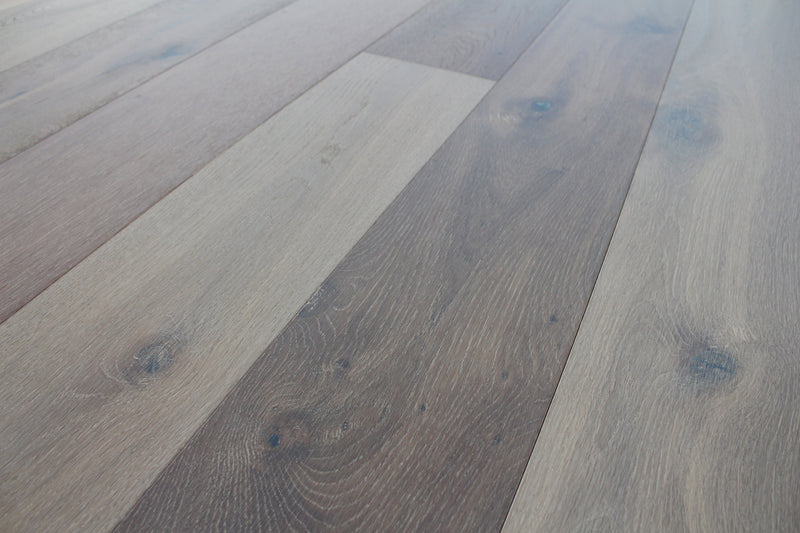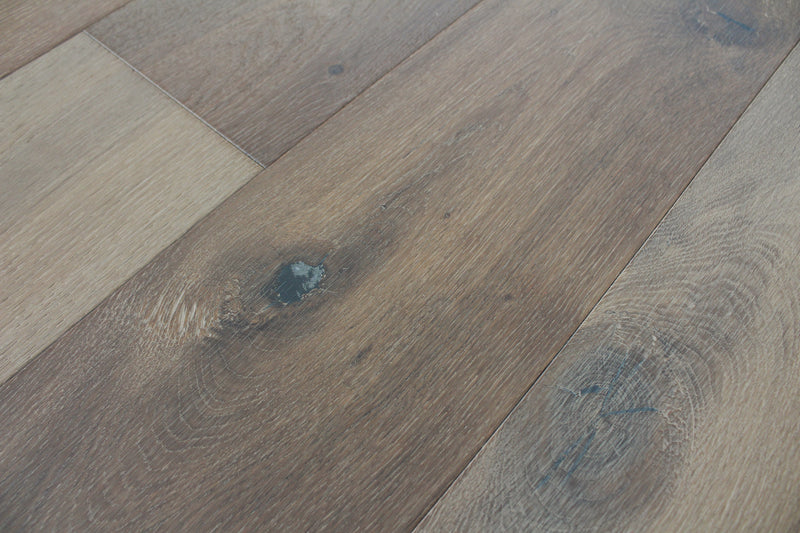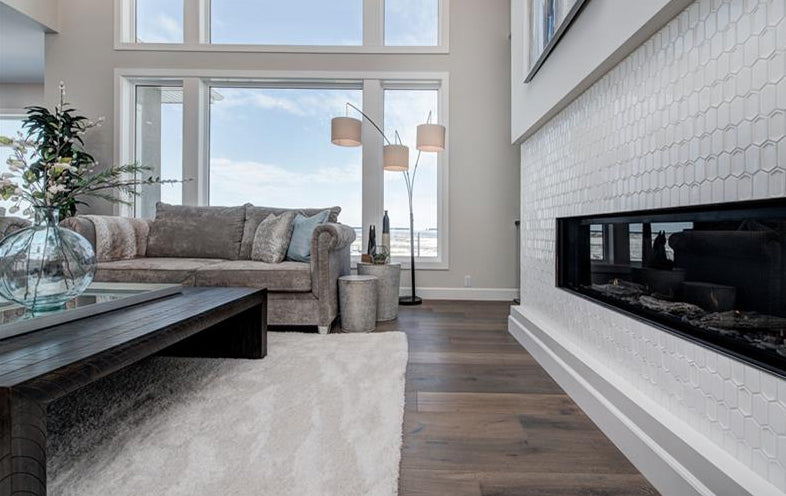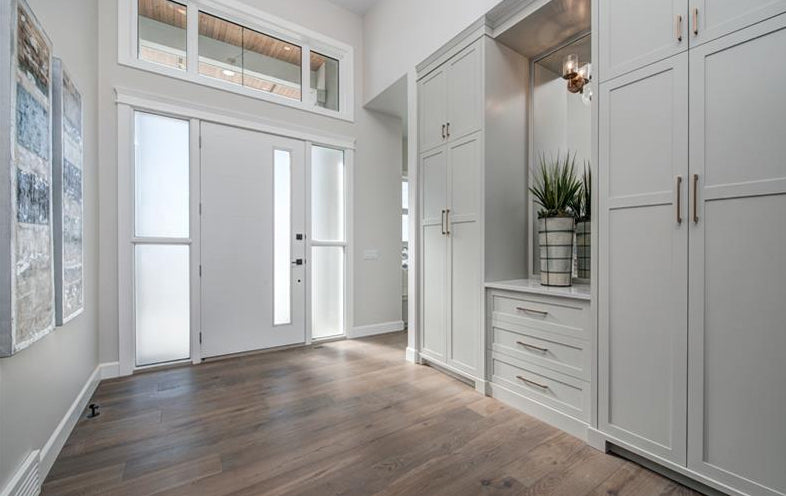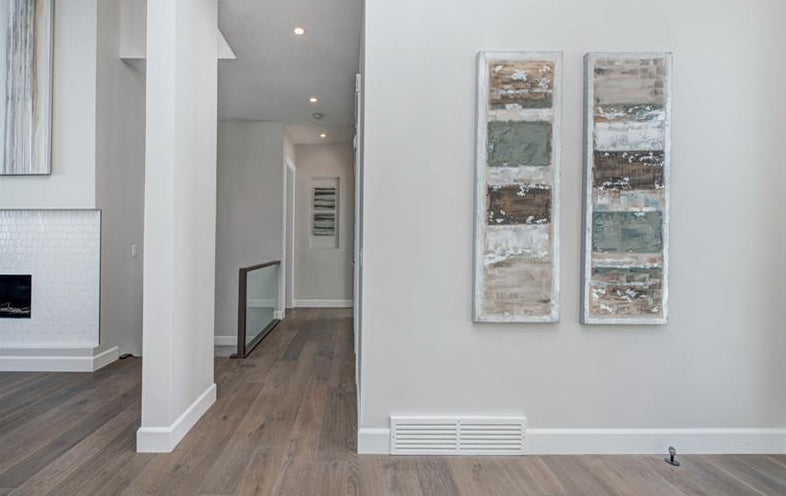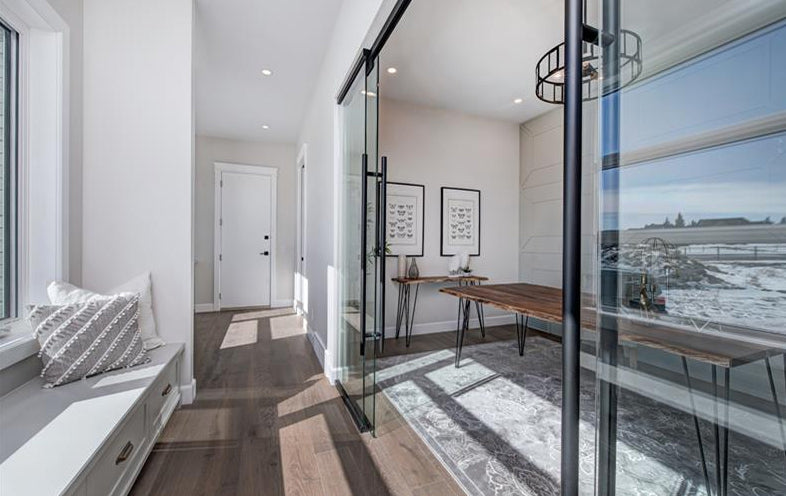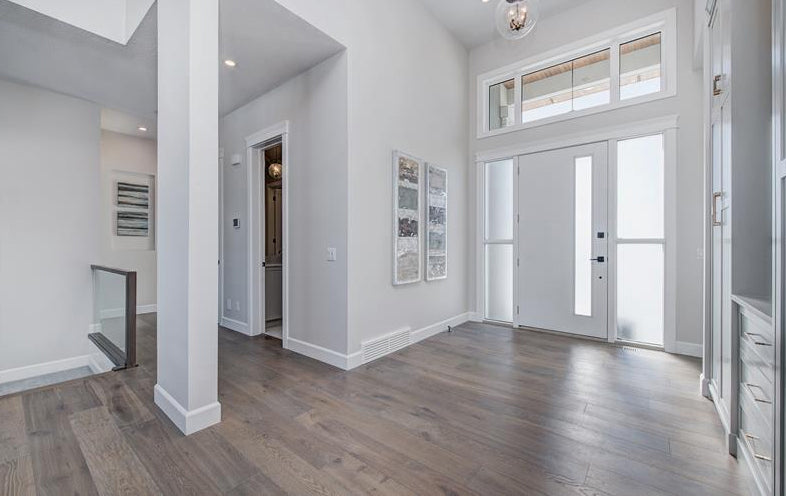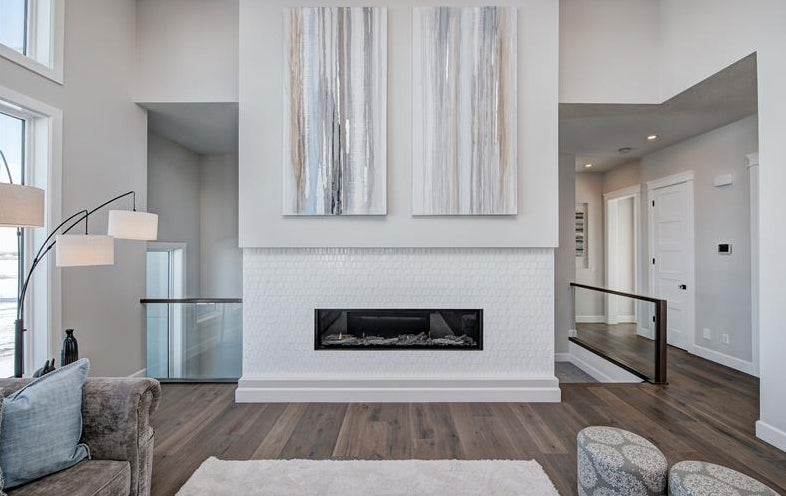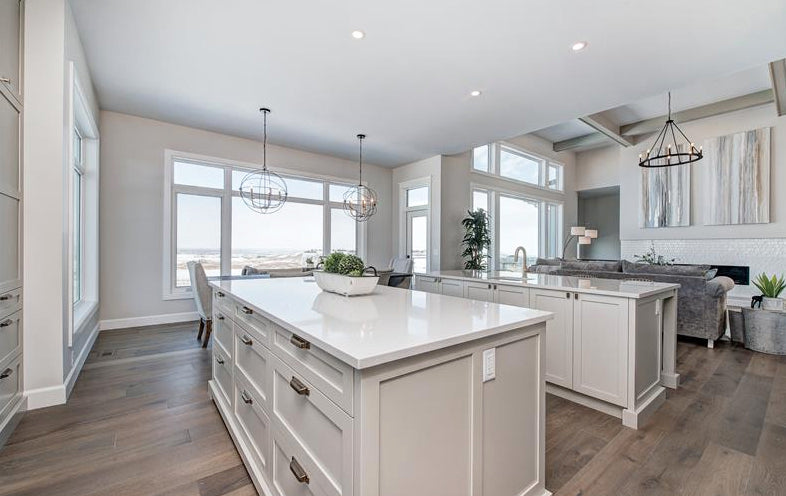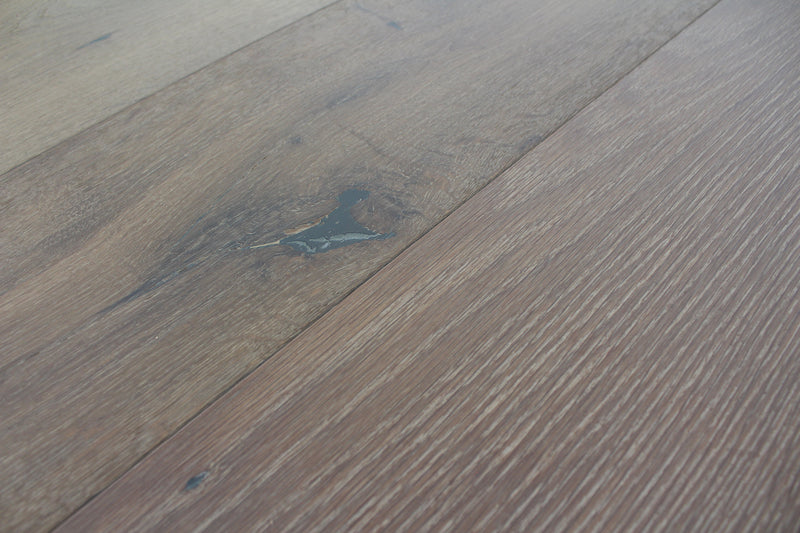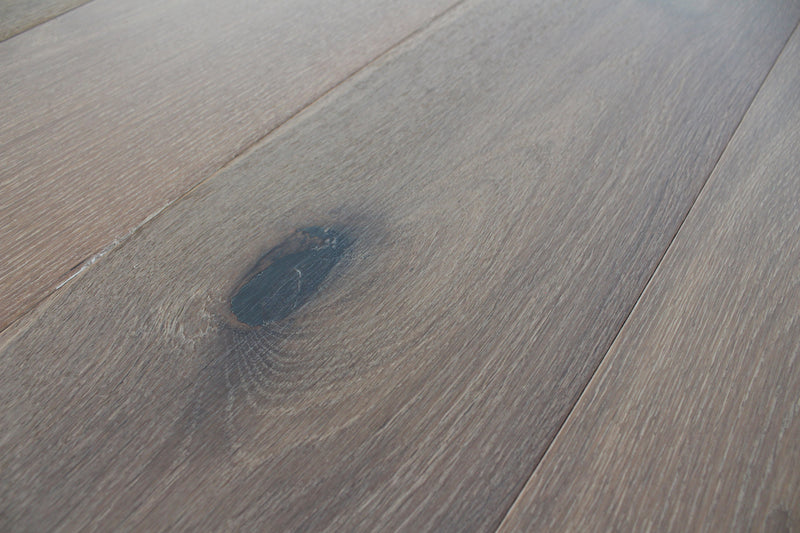 PRAVADA - Ferme Chic Collection - Clay
Description
Add some odd boldness to your home by installing Clay Pravada Engineered Hardwood flooring. This masterpiece flooring is part of Pravada's Ferme Chic Collection. The flooring mimics clay hues, which include earthy hues that include but aren't limited to stone grey, taupe brown, and beige hues. Add a contemporary natural feel to your space with this flooring.

Pravada Floors is a Canadian manufacturer of quality wood floors, sold through authorized dealers throughout North America. They are known for their style and quality wood floors. Its mission as a trusted manufacturer is to provide our clients with nothing but the best. Pravada Floors has been the flooring provider of choice for builders, designers, homeowners, and architects for decades. Providing you with high-quality designer flooring that endures day-to-day wear and tear is their goal. Pravada Floors strives to create an environment conducive to memorable moments at home for their customers.
Color Name:

 Clay

Collection:

 

Ferme Chic

Floor Type:

 

Engineered Hardwood Flooring

Species:

 European White Oak

Plank Sizing:

 

The floor measures 

12mm (thickness) x 190mm (width) x 610mm-1829mm (length)

Size in Inches:

 

It measures 0.47" (thickness) x 7.5" (width) x 24"-72" (length)

Veneer:

 2mm

Texture:

 Wire Brushed to offer the natural hardwood floor texture and feel.

Finishing Coat:

 UV Lacquer

Gloss:

 Matte

Floor Installation:

 Pravada Ferme Chic Collection Hardwood Engineered flooring is installed through All Grade Nail, Glue, Float

 

Certification:

 CARB2, Floor Score, Radiant Approved, High Variance

Warranty:

 

35-Year Limited Warranty

 Carton Size:

 

31.08 sf/box
If you want to see more flooring collections from Pravada Floors, check this list below:
Fulfilment
View In-Store At:
Richmond Showroom
Available Online
Fulfilled Out Of:
Surrey BC
Edmonton AB
Calgary AB
Regina SK
Saskatoon SK
Winnipeg MB
Mississauga ON
Quebec QC
How to get it?
Delivery to: ...
Available for delivery to
...
SHIPPING & PICKUP
Once an order has been placed and confirmed, shipments have an estimated 2-6 business days for delivery. Standard Shipping includes a curb side or threshold delivery. It will be the customer 's responsibility to bring the flooring inside.

Deliveries occur between Monday - Friday.

Please note that if you require any custom fabrication (such as custom stair nosing, or moldings) your lead time will be extended by 7-10 business days to allow for the manufacturing process of said items.

Please note that you can also choose to pick up your flooring to avoid paying any shipping costs.