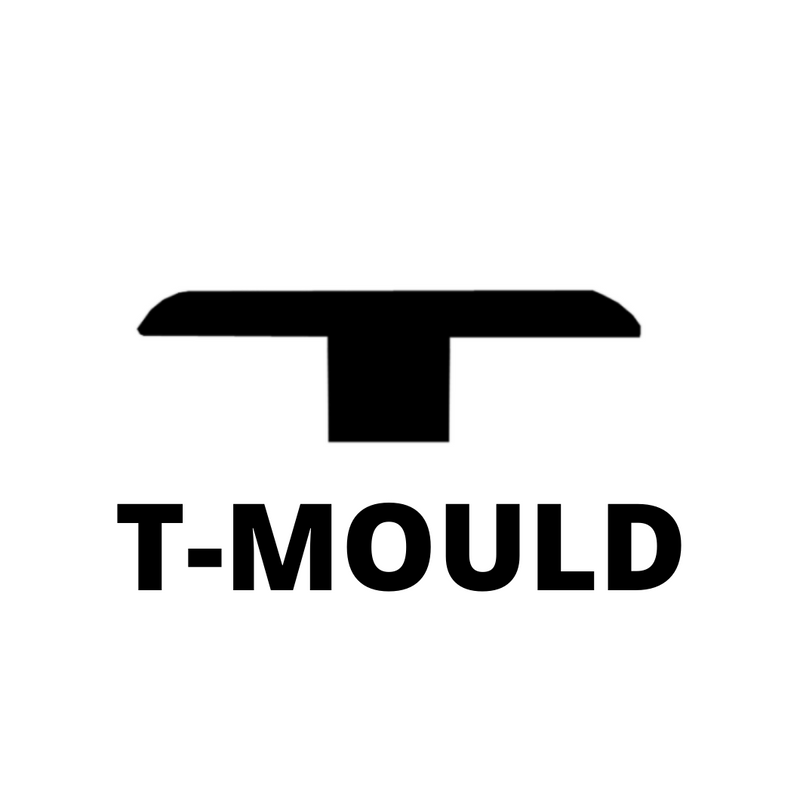 TF 6203 T-Mould
Description
Toucan TF 6203 Laminate T-Moulding (94")
T-Molding provides a smooth transition between the flooring and the floor covering in the adjoining room.
T-Molding is designed for floor surfaces of the same height.
Toucan floors are produced by Triforest Inc. which specializes in distributing quality laminate and vinyl flooring. Made in China, and warehoused in Vancouver, Toronto and Montreal. Their laminate floors are all made using Jiahe's super high density HDF fiberboards with AC3 / AC4 rating and WAX Sealed on the lock and joint. They put multiple coats of varnish, 1 coats of Oxide Aluminum, in addition, the final wear layer of our laminates flooring are using Jiahe's award winning Highlight Wearable Melamine Impregnated Paper® which will ensure an outstanding abrasion resistance finish. To ensure continuing supplying high quality products, they completely implemented ISO9001 Quality Control System, and ISO 14001 Environmental Quality System in their factory.
Fulfilment
How to get it?
Delivery to: ...
Available for delivery to
...
SHIPPING & PICKUP
Once an order has been placed and confirmed, shipments have an estimated 2-6 business days for delivery. Standard Shipping includes a curb side or threshold delivery. It will be the customer 's responsibility to bring the flooring inside.

Deliveries occur between Monday - Friday.

Please note that if you require any custom fabrication (such as custom stair nosing, or moldings) your lead time will be extended by 7-10 business days to allow for the manufacturing process of said items.

Please note that you can also choose to pick up your flooring to avoid paying any shipping costs.
Looking for a larger volume? Want us to check stock? Get in touch now to get a personalized quote.